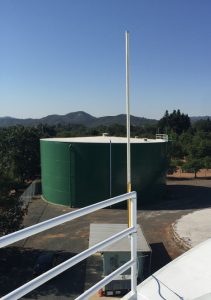 Modern Water and Wastewater systems need real-time monitoring and control over a wide range of equipment, from wells, to pumps, lift stations, and storage tanks. The environment demands high speed, long range, wireless networking devices focused on providing a future-proof network that can be leveraged for many years to come. With the ability to wirelessly network both Ethernet and Serial based PLCs and other control and monitoring equipment, we can assist in getting your system up and running with a modern Ethernet/IP network.
Elevate Wireless simplifies and reduces the cost of implementation and ongoing management of a wireless communications network by offering services and hardware that meet the diverse needs of this industry. Applicable features include:
– High data rates for faster polling
– Ability to add video monitoring in critical locations
– Standard AES-256 bit encryption support to comply with current and future industry standards
– Reliable communications in harsh environments
– Low power consumption
Support services include: software radio path evaluations, on-site path studies, radio network design, on-site commissioning, SCADA improvements and legacy migration.
Elevate Wireless Water & Wastewater Info Sheet
Application Note: Northern California Municipality Sees the Full Reward of Comprehensive Service
Application Note: Radio Replacement Project brings Reliable Solution to Public Works
Application Note: Private Radio Network Results in Savings for Water District